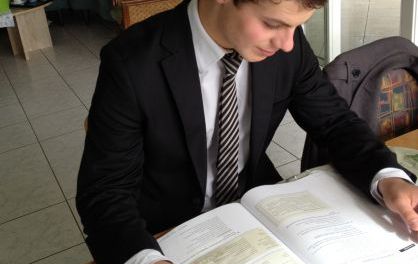 Who climbs the grammar-tree, distinctly knows where noun, and verb and participle grows.
John Dryden (English Dramatist)
English Courses
General English
From the basics to being proficient- our array of courses are specially designed to build your grammar, vocabulary, confidence in speaking and writing and increase comprehension, at different levels of language competency. Ideal for studying, working, holidays and in any social situations.
Business English
From good to very good English knowledge- to build general business English vocabulary, revise essential grammar and hone your skills in reading, writing, listening and speaking. The content of the course is adapted to fit the individual levels and needs of the participants.
Conversation 1
For participants who have studied the basics in English, but who do not feel at ease when speaking- learn what to say in different situations and at different levels such as how to break the ice, agree and disagree with someone politely.
Conversation 2
For participants who wish to polish their good command of English and be able to converse on broad range of subjects.
In both courses participants will interact with the trainer and other participants by actively speaking.
Other Language Courses
To equip you for the global market place, we also offer a portfolio of other language courses:
GERMAN
• ITALIAN •
SPANISH
• FRENCH